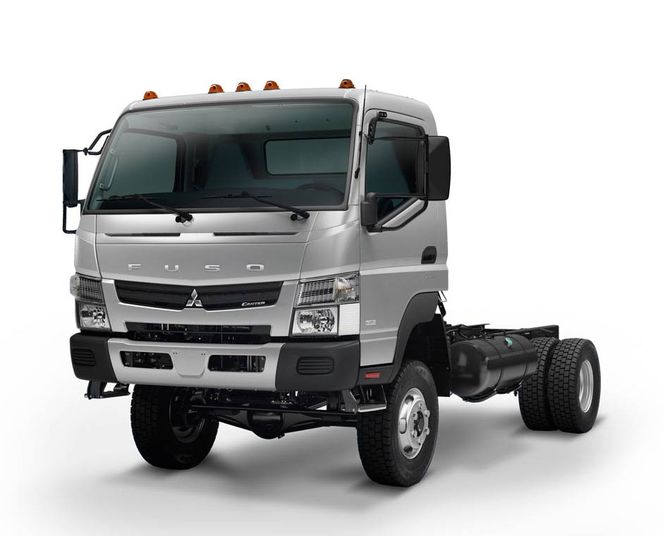 2006 Fuso FE Series Engine – inspection and adjustment of Valve Clearence Download
(Fuso) Engines Download
2010 Fuso FG Owner's Manual Download
Fuso 1996-2001 ServiceManuals All Models (FE, FG, FH, FKFM) Download
Fuso 2005 ServiceManuals All Models (FEFG, FKFM) Download
Fuso 4M4 series diesel engine Service Manual Download
FUSO Bus Fault Codes List PDF Download
Fuso Engine 4D56, 4M41 Service Repair Manual Download
FUSO FE 2012 Owner's Manual Download
FUSO FIGHTER 6M60 Engine Service Manual Download
Fuso FK 2008 Owner's Manual Download
Fuso FK,FM 2006 Owner's Manual Download
Fuso Transmission – Body Builder's Drawings And Supporting Data Download
Canter engine 4M40 Service Manual Download
Body-equipment mounting directives for CANTER EURO V (FB-FE) Download
Canter 4D3 diesel engine Workshop Manual Download
Canter engine 4M41 Service Manual Download
Engine 4m4 Service Manual Download
Description of the loader and its unique characteristics
Mitsubishi N Series trucks are equipped with a microprocessor control system that provides travel and hydraulic lockout in hazardous situations, as well as a number of diagnostic functions. The reliable, eco-friendly S4Q2 engines, combined with a new, quiet transmission, provide an excellent balance of performance, reliability, serviceability, low emissions and comfort.
6D1 series diesel engine Workshop Manual Download
6D22 EngineService Manual Download
Forklift Diesel Engine 4DQ5 ServiceRepair Manual Download
Forklift Trucks 6M60-TL Diesel EngineService Manual Download
Forklift Trucks FaultCodes PDF Download
The quality of Japanese products is known around the world. Goods produced in a small but unlimited country are in high demand and are increasingly becoming sales leaders. Large agricultural machinery is no exception. For example, the Mitsubishi minitractor from the moment of its appearance on the market immediately took the leading lines in the ratings of the best-selling compact multifunctional tractor equipment.
Mitsubishi minitractor - a machine that can be used not only for field work, but also in other industries, such as:
on farms, in small and medium-sized farms, in dachas;
in construction for preparation of platforms, digging of ditches and trenches, garbage removal, transportation of cargoes;
in public utilities for cleaning snow, dirt, leaves, transportation of heavy objects, clearing roads;
in warehouses, shops, shopping centers.
K3M/K4M Tractor Maintenance Manual Download
MT160-180 Repair Manual Download
MT180HD Repair Manual Download
MT2100_210/2500/250 Parts catalog chassis Download
MT2100_210/2500/250 Parts catalog engine Download
Tractor bd2g/bs3g Operators Manual Download
Tractor Diesel Engines Service Manual Download
Tractor Filter List. Download
Aero Midi MM / Midi MS Series
The basis of the Aero range is made up of numerous universal, intercity and tourist cars of the Aero MM and MS series with a length of 9-12 m and a gross weight of 11.2-15.8 tons. They are produced with 4 wheelbase sizes (5400-6500 mm) and different bodies, accommodating from 34 to 62 passengers and equipped with folding or sliding doors. Several unified naturally aspirated V8 engines with a working volume of 16,031, 17,737 and 21,205 cm3 with additional oil coolers with a capacity of 310, 255 and 370 hp are offered as power units. respectively, 6-speed gearbox, rear air suspension and centralized lubrication for a number of versions.
Aero Queen High Decker Series
Fuso aero queen
The most prestigious group is the 12-meter Aero Queen High Decker tourist buses with an elevated cabin layout. All of them are made on a 2-axle chassis with a wheelbase of 6150 mm with a rear V8 engine (21 205 cm3, 430 hp), a manual 6-speed gearbox, air suspension on all wheels, an ABS system and a retarder brake. The Aero Queen I Super High Decker model is equipped with a 62-seater body with an overall height of 3540 mm and a total weight of 16.1 tons. The more comfortable version of the Aero Queen II is designed for 45-57 passengers and weighs 15.75 tons. The body height of a 51-seater bus Aero Queen III Demi Double Decker reaches 3680 mm, and its weight is 15.9 tons. The top of the whole Mitsubishi program is the heaviest and only Japanese 3-axle 2-storey bus Aero King Double Decker MU (6x2) with a length of 12 m and an overall height of 3770 mm. It is equipped with a 420-horsepower version of the 21.2-liter V8 engine and serves to carry 64-74 passengers in the safest and most comfortable conditions.
Fuso aero star
The series of city low-bed buses are designated Aero Star. It includes models MM and MR with a length of 9.6-11.0 m and a total weight of 11.7-15.0 tons. Their total capacity is 47-82 passengers. The range of offered engines is just as large - from a 7.5-liter 270-horsepower engine to a 6-cylinder diesel (12 882 cm3, 250 hp). The new in-line 6-cylinder engine with a working volume of 11,945 cm3 is adapted to run on compressed natural gas and at the same time develops a power of 240 hp, its turbocharged version reaches 300 hp. All city buses are equipped with a 5-speed manual transmission, air suspension, retarder, ABS and ASR.
Rosa series
The series has been produced since 1960. The basic version of the Rosa CX with a wheelbase of 3995 mm and a gross weight of 5.1-5.5 tons is used to transport 19-29 passengers in small towns and rural areas, therefore, with an overall length of 7 m, its width is only 2010 mm, and on request The bus is also available in 4x4 version and is equipped with a 4-cylinder 4.9-liter turbocharged diesel engine with a capacity of 180 hp, an automatic 4-speed gearbox, front independent suspension, front disc brakes and airbags. The more comfortable variant carries the Rosa Custom G index, and the elongated Rosa Super Royal utility bus with a gross weight of 5.75 tons with a wheelbase of 4550 mm is equipped with a "normal" diesel engine of 155 hp. and a mechanical 5-speed transmission.