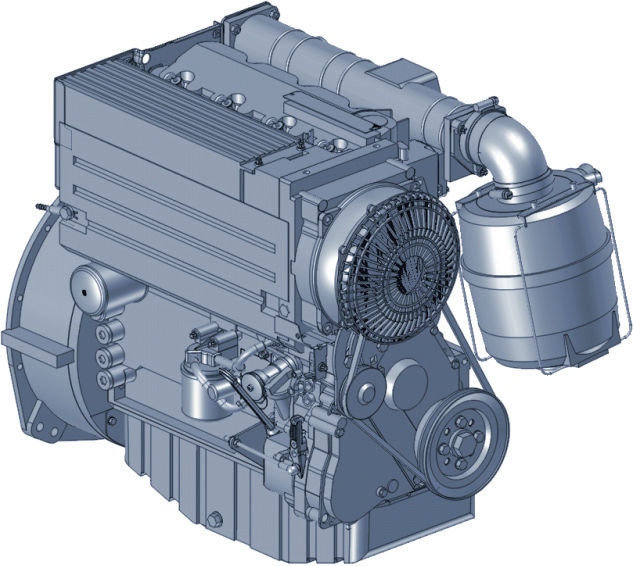 Deutz Engine 2008-2009 Service Manuals Download
Deutz Engine 226B Operation Manuals Download
Deutz Engine D 2008-2009 Workshop Manuals Download
Deutz Engine D2008 2009 Workshop Manuals PDF Download
Deutz Engine Fire Protection – Operation Manuals Download
Deutz Engine S-BV6-8-9M628 Operation Manuals Download
Deutz Engine FL 411 Service Manuals Download
Deutz Engine FL 413 Service Manuals Download
Deutz Engine Serie 7 Agrotron Service Manuals Download
Gt-50dz Tow Tractor With Deutz Engines Download
Deutz Engine 1011 Parts Manuals Download
Deutz Engine 2008-2009 Parts Manuals Download
Deutz Engine 413 Parts Manuals Download
Deutz Engine 912 Parts Manuals Download
Deutz Engine 914 Parts Manuals Download
Deutz Engine Accessories Catalogue Download
Deutz Engine BF4M1013C Spare Parts Catalogue Download
Deutz Engine 912-913 Service Manuals Download
Deutz Engine 912-913 Workshop Manual Workshop Manuals Download
Deutz Engine 912-913 Workshop Manuals Download
Deutz Engine 914 Service Manuals Download
Deutz Engine 914 Operation Manuals Download
Deutz Engine Workshop Manuals BFM 1008F part 1 Download
Deutz – Workshop Manual BFM 1008F part 2 Download
Deutz Engines B_FM 1008_F Workshop Manual Download
Deutz 0312 1936 2011 Workshop Manual Download
Deutz 1011F Workshop Manual Download
Deutz BF4m1011F Engine Service Parts Manual Download
Deutz 1011F Werkstatthandbuch Download
Deutz 1011F Workshop Manual Download
Deutz B-FL1011F B-FM1011F Operation Manuals Engine Description Download
Deutz B-FL1011F B-FM1011F Operation Manuals Engine Operation Download
Deutz B-FL1011F B-FM1011F Operation Manuals Engine Preservation Download
Deutz B-FL1011F B-FM1011F Operation Manuals Faults Codes, Causes Remedies  Download
Deutz Engine B-FL1011F B-FM1011F Operation Manuals General Download
Deutz Engine B-FL1011F B-FM1011F Operation Manuals  Notes Download
Deutz Engine B-FL1011FB-FM1011F Operation Manual – Operating Media Download
Deutz Engine B-FL1011FB-FM1011F Operation Manual – Routine Maintenance Download
Deutz Engine B-FL1011FB-FM1011F Operation Manual – Service and Maintenance Download
Deutz Engine B-FL1011FB-FM1011F Operation Manual – Technical Specifications  Download
Deutz Engine B-FL1011F Operation Manuals Download
Deutz F3M 1011F, BF3M, F4M, BF4M Service Manuals Download
Deutz 1012 1013 Operation, Maintenance Manuals Download
Deutz 1012-1013 Service Manuals Download
Deutz Engines 1012-1013 Workshop Manuals Download
Deutz 1015 Service Manuals Download
Deutz BFM 1015 Workshop Manual Download
Deutz 0312 1936 2011Workshop Manual- competence level 3 Download
Deutz 0312 4004 2011Workshop Manual- competence level 2 Download
Deutz 2011 – Operation Manual Download
Deutz D2011 w, TD2011 w, TCD2011 w Workshop Manuals - competence level2 Download
Deutz D2011, TD2011 Workshop Manuals- competence level 2 Download
Deutz Engine B-FL-FM 2011 Operation Manuals Download
Deutz 2012 Service Manuals Download
Deutz Engine 2012 Operation Manuals Download
Deutz Engine BF6M 1013 Operation Manuals Download
Deutz Engine BFM-2012 Workshop Manuals Download
Deutz TCD 2012-2013 Service Manuals Download
Deutz TCD2012 Instruction Manuals Download
Deutz Engine TCD 2013 2V Workshop Manual Download
Deutz Engine TCD 2013 L04-06 4VInstruction Manual Care and maintenance work Download
Deutz Engine TCD 2013 L04-06 4VInstruction Manual Engine corrosion protection Download
Deutz   TCD2013 L04-06 4VInstruction Manual Engine description Download
Deutz   TCD2013 L04-06 4VInstruction Manual Faults, causes and remedies Download
Deutz  TCD2013 L04-06 4VInstruction Manual General Download
Deutz  TCD2013 L04-06 4VInstruction Manual Maintenance Download
Deutz  TCD2013 L04-06 4VInstruction Manual Operating substances Download
Deutz  TCD2013 L04-06 4VInstruction Manual Operation Manual Download
Deutz  TCD2013 L04-06 4VInstruction Manual Operation Download
Deutz  TCD2013 L04-06 4VInstruction Manual Service Download
Deutz  TCD2013 L04-06 4VInstruction Manual Technical data Download
Deutz  TCD 2013 4VIndustry Workshop Manual Download
Deutz  TCD2015 Workshop Manual General Download
Deutz  TCD2015 Workshop Manual Job card overview Download
Deutz  TCD2015 Workshop Manual Special tools Download
Deutz  TCD2015 Workshop Manual Standard tools Download
Deutz  TCD2015 Workshop Manual Technical data Download
Deutz  TCD2015 Workshop Manual User notes Download
Deutz  TCD 2015 Service Manuals Download
DEUTZ PRODUCTS
DEUTZ products are distinguished by quality, reliability and reliability. These traditional components of the DEUTZ brand, in combination with modern technologies, ensure high power density, high torque and optimum specific gravity of the engines, as well as their suitability for operation in various conditions.
In addition to the segment of transport engines and engines for mobile technology, you can always rely on DEUTZ engines in diesel and gas power plants.
DEUTZ DIESEL ENGINES
DEUTZ AG is one of the world's largest manufacturers of diesel engines for machinery, diesel and gas generators. DEUTZ is a leading developer of environmentally friendly yet extremely economical diesel engines.
Diesel engines Deutz 413 series are:
4-stroke 4, 6, 8, 10 and 12-cylinder diesel engines with V-shaped cylinder architecture (V-twin),
with overhead valve timing OHV.
The engine power range is 115 hp. (84 kW) in the case of the four-cylinder model F4L413FR up to 525 hp. (386 kW) as on the 12-cylinder model BF12L413FC series 413.
Deutz Genuine Parts have become the subject of counterfeit parts due to their excellent quality and worldwide distribution. To eliminate this problem, a three-level protection system has been developed, which is characterized by the following features:
Hologram (used to determine the authenticity of Deutz AG parts: on the left side - iridescent lines of micro text of the company's website; in the middle in the foreground - the Deutz company logo, in the background - diagonal DDD text: "Deutz"; on the right side there are iridescent lines of micro text "THE ENGINE COMPANY").
UV luminescence (invisible level of protection, if you direct UV light - the white area on the logo will glow red).
Perforation (part labels have small perforations on the sides. This protects the package from being opened or from attempts to reapply to another package, if you try to remove the label, the perforation will be broken).
These traits help consumers distinguish genuine Deutz parts from fake ones. Only when genuine Deutz parts are used is it guaranteed that your equipment retains its value: the right parts, for the right application, in the right quality.
The Deutz motor is used today in many areas. Manufacturers of electric generators, marine installations, agricultural and mobile equipment, as well as other vehicles are currently striving to acquire DEUTZ diesel engines.
Throughout its long history, Deutz has always been a pioneer. The company has created legendary air-cooled diesel engines, drive systems for tractors and ships, fuel systems, and natural and innovative hybrid systems. On land, on water and in the air, it is impossible to imagine modern high-tech life without Deutz internal combustion engines.
Deutz is firmly established in the global marketplace and continues to grow its presence in the growing markets of Asia, with an ever increasing range of products that focus on efficient and clean engines that are highly sought after by customers.
When rebuilding or repairing DEUTZ engines, you should rely exclusively on original Deutz AG spare parts to ensure that your expectations are met to the fullest throughout the entire life of the engine.