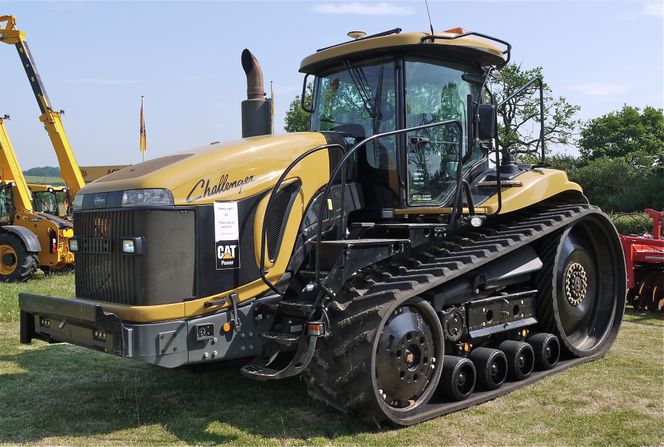 Challenger 4450MT Spra-Coupe Download
Challenger 874-1074-1274 ROGATOR LIQUID SYSTEM Parts Manual Download
Challenger Combine 660 Parts Manual Download
Challenger Combine 670 Parts Manual Download
Challenger Corn Head Parts Manual Download
Challenger DHW Draper Header Parts Manual Download
Challenger DKHB Rotary Header Parts Manual Download
Challenger DKHC Rotary Header Parts Manual Download
Challenger Liquid Sprayers 4x5x Parts Manual Download
Challenger Liquid Sprayers 7460-7660 Parts Manual Download
Challenger MT525B-535B-545B-555B565B-575B Service Manual Download
Challenger MT645C-MT655C-MT665C-MT675C-MT685C Service Manual Download
Challenger MT945C, MT955C, MT965C, MT975C Service Manual Download
Challenger PH13 – PH15 Pickup Headers Parts Manual Download
Challenger PH13 Pickup Header Parts Manual Download
Challenger RH – FH Grain Headers Parts Manual Download
Challenger Row Crop 874-1074-1274-1286C-SS-SSc ROGATOR Parts Manual Download
Challenger Row Crop Chassis 1074c Parts Manual Download
Challenger Row Crop Chassis1286C ROGATOR Parts Manual Download
Challenger Specialty Wheel Tractors Brochure Download
Challenger TerraGator 3244 Service manual Download
Challenger Tractor MT 655-665 B Parts Manual Download
Challenger Tractor MT400 Manual Download
Challenger Tractor MT500d Operator's Manual Download
Challenger Tractor MT645C-MT655C-MT665C-MT675C-MT685C Operator's Manual Download
---
MT745B (ALA6-UP)
MT755B (ALM6-UP)
MT765B (AMS6-UP)
7PY1-UP (TRANSMISSION)
8AY1-UP (TRANSMISSION)
AZA1-UP (AXLE)
AZE1-UP (AXLE)
AZT1-UP (AXLE)
Challenger Tractor MT700 B Parts Manual Download
MT735 (AKN40001 - Up)
MT745 (ALA40001 - 59999)
MT755 (ALM40001 - 59999)
MT765 (AMS40001 - 59999)
7PY1-Up (Transmission)
8AY1-Up (Transmission)
AZA1-Up (Axle)
AZE1-Up (Axle)
AZT1-Up (Axle)
Challenger Tractor MT700 Parts Manual Download
Challenger is a brand of AGCO Corporation.
In parallel with these events, Daniel Best's son, Clarence Leo Best, created his own company and in 1910 began the production of wheeled tractor with gaaoline engines. At the same time, he, like Holt, worked on the creation of a tracked tractor and in 1913 he succeeded with the release of the first 75-horsepower model under the Tracklayer brand. A number of important and new design achievements at that time were applied in it: the mobility of the tracked bogie was increased, the shock loads on the frame and engine were reduced, and better quality metal was used.
Twelve years later, in 1925, Holt Manufacturing Company and C. L. Best Tractor Company decided to join forces and form the new Caterpillar Tractor Company.
Since then, Caterpillar technology has continuously improved and improved. One of the major breakthroughs in the history of the company happened 6 years after its foundation: in 1931, tractors were first equipped with diesel engines. This made it possible to increase the power of the machines, and significantly reduce the costs of their operation and maintenance.
Another advance was the introduction of a sealed lubricated track. The connecting pins of the links of this belt are always covered with a layer of lubricant, due to which the friction of metal on metal is reduced, bushings and pins become less wearing out, as a result of which the maintenance cost of the caterpillar cart is significantly reduced.
A colossal breakthrough in the industry was the invention by Caterpillar engineers of the patented Mobil-Trac ™ crawler in 1987. Thanks to it, the traction properties of tractors were improved, and the production cost was reduced. But most importantly, the large track area and the use of a much softer material than metal made it possible to significantly reduce the pressure on the soil.
Challenger tracked tractors continued their evolution in the following years. The transition from mechanical to electro-hydraulic control was completed, electronic sensors, a creeper, planetary gear and much more were introduced.
At the beginning of the 21st century, Ag-Chem Equipment Company Inc. was acquired by AGCO Corporation.
This gave rise to many joint projects between Ag-Chem Europe and AGCO. In 2002, the company's lineup was expanded with the Spra-Coupe self-propelled sprayers, as well as the new TerraGator 8133 and RoGator 418 models. In parallel, the company began expanding outside Europe to cover the African and Middle East markets.