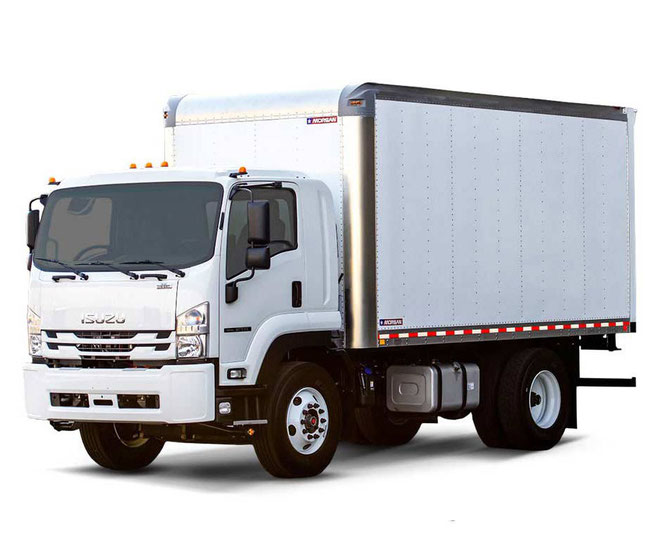 Isuzu Trucks Service Manuals PDF, Workshop Manuals, Wiring Diagrams, Schematics Circuit Diagrams, Fault Codes List
Isuzu 4HK-1 And 6HK-1 Engine Fuel System Ce Applications Download
Isuzu 4HK-1 EngineService Manual Download
Isuzu 6HK1, 6SD1 TypeEngine – ServiceManual Download
ISUZU C-series Truck ServiceManual Download
Isuzu Commercial Truck 1998 – ServiceManual Download
Isuzu Commercial TruckForward Tiltmaster ServiceManual Supplement 2003 Download
ISUZU Common RailSystem for 4HK1-6HK1 TypeEngine ServiceManual Download
ISUZU cyz-exr ServiceManual Download
ISUZU E-series Truck ServiceManual Download
Isuzu Elf 2000 WorkshopManual Download
Isuzu Elf ServiceManual Download
ISUZU F-series Truck ServiceManual Download
ISUZU Forward ServiceManual Download
Isuzu FRR-series truck Parts Catalog Download
ISUZU FSR90 Truck ServiceManual Download
ISUZU FVR34 Truck ServiceManual Download
ISUZU Giga Workshop Manual – General information Download
ISUZU LTG PDF manual + DTCs Download
Isuzu N-Series MaintenanceManual Download
ISUZU N-series Truck ServiceManual Download
Isuzu N-series Workshop Manual – Engine Control System (4HK1) Download
Isuzu N-Series Workshop Manual Download
Isuzu NKR-NPR-NQR – WorkshopManual ABS Download
ISUZU NKR55 Truck ServiceManual Download
Isuzu NQR 2006 PDF Manual Download
ISUZU NQR71 Truck ServiceManual Download
ISUZU NQR75 Truck ServiceManual Download
ISUZU Truck Body BuilderGuide 2003 Download
ISUZU Truck Body BuilderGuide Download
ISUZU Truck ServiceManual Download
Electrical Wiring Diagrams
3102 Isuzu Ftr WiringDiagram Download
Engine wiring84_PMGR Isuzu Ftr WiringDiagram Download
Isuzu Elf N-series starting SchematicWiringDiagram Download
Isuzu Pickup 4×4 EFI Fuse Box WiringDiagram Download
Map_sensor_wire_diagram%202 Isuzu Ftr WiringDiagram Download
Orig Isuzu Ftr Wiring Diagram Download
Qu83668_800 Isuzu Ftr WiringDiagram Download
Overview of the NLR 85L and NMR 85L models
The car is equipped with a three-seater cab with an increased level of comfort. Wide doors open 90 degrees, and entry and exit are also facilitated by the handrail on the A-pillar and the anti-slip footrest. Inside, a steering wheel adjustable in two planes, air conditioning, power windows and electrically adjustable and heated mirrors are installed.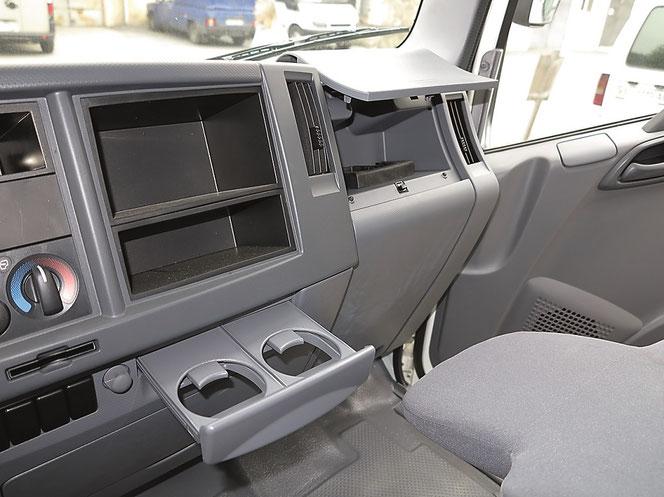 On the front panel there is a place for an audio system and a tachograph.
A special place in the cockpit is given to storage compartments. In addition to the glove box, there are convenient shelves for documents above the windshield, a holder for credit cards and pull-out cup holders with spring-loaded locks.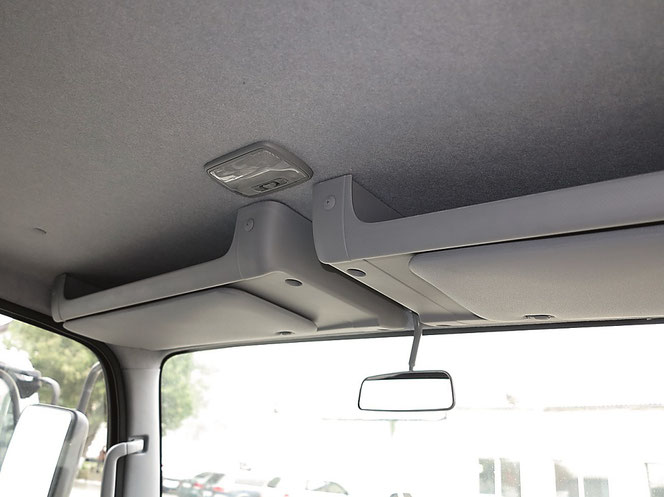 As for the engine, the Isuzu NLR 85L is powered by an economical 3-liter diesel. It develops 124 hp. and a maximum torque of 354 Nm at 1500 rpm. A mechanical 5-speed gearbox is aggregated with this motor.
The basic equipment includes ABS, EBD and a switchable ASR traction control.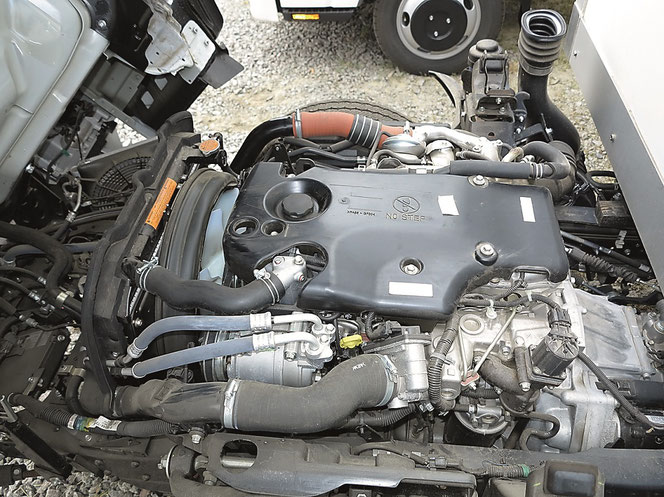 A heavier class car model is also offered - Isuzu NMR 85L. Its chassis has twice the payload - 3200 kg and a gross weight of 5200 kg. Unlike the NLR 85L, a front dependent suspension is installed here, and not spring, but spring. The rear suspension has received springs. The rear gable busbar is also used.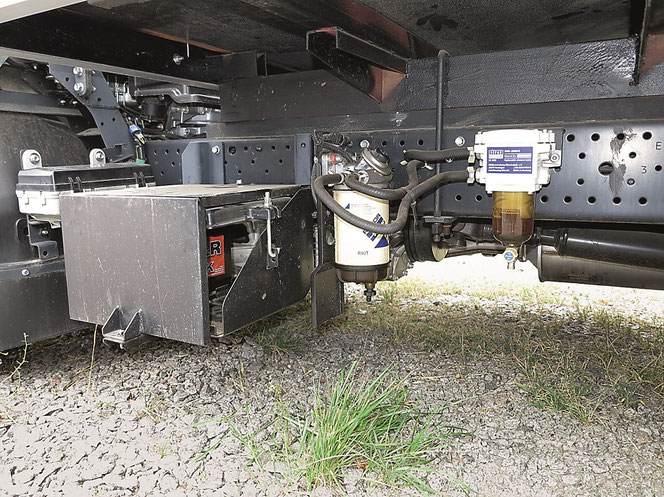 Three-seater cab and 124 hp diesel engine unified with NLR 85L. The differences are only in the capacity of the fuel tank: on the smaller model it is 75 liters, and on the larger one - with a volume of 100 liters. By the way, the real fuel consumption is impressive: for the NLR 85L it is 8-9 l. per 100 km in the combined mode, and for the NMR 85L it is about 10 liters per hundred.
On the presented NLR 85L machine, it has an anti-slip floor and aluminum flanges. In this case, the door locks are internal, although external are also possible, with a vertical bar that securely fixes the door from above and below.
For Isuzu NLR 85L, a manufactured goods or an isothermal van with dimensions of 3500x2000x2000 mm is offered.
For the NMR 85L model, given the longer wheelbase, a larger van is provided - 4300x2000x2000 mm. Installation of on-board platforms with awning is possible. In addition, Isuzu truck chassis can be ordered with a loader crane, tank, aerial platform and other special superstructures.