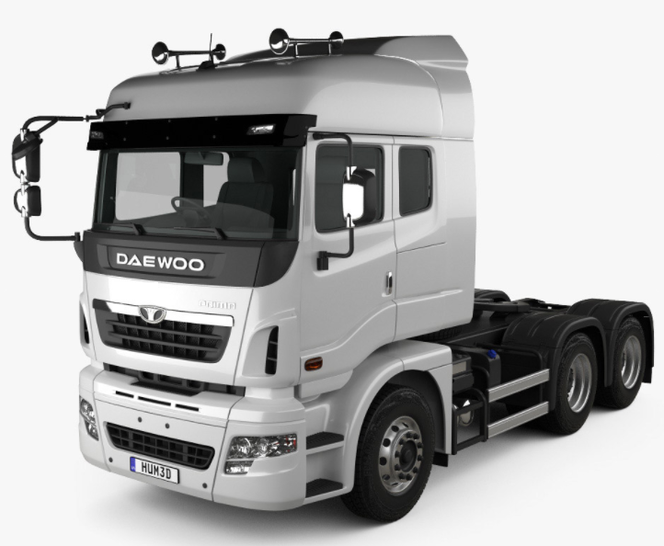 Daewoo Excavator Service Manual  Download
Daewoo Heavy Duty Truck E3D4F service manual Download
Daewoo Motor De12, De12t, De12ti & De12tis Service Manual Download
Daewoo ultra Novus catalog_parts_dl06_dk08_dv11 Download
Daewoo ultra Novus electric PDF manual Download
DAEWOO Ultra Novus Fault Codes Download
Daewoo Ultra Novus, Super Novus Parts Catalogue Download
Daewoo Wheel Loader Manual M300-III Service Manual Download
Daewoo CIELO EURO III Manual PDF.pdf 7.5Mb Download
Daewoo D1146, D1146TI, DE08TIS Diesel Engine Service Manual Download
Daewoo LIFT TRUCK Fault Codes Download
DAEWOO Ultra Novus Fault Codes Eng. Download
Daewoo D1146, D1146TI, DE08TIS Diesel Engine Service Manual Download
---
G420E/G424E Tier LP Engine
Lift Trucks
G15S-2, G18S-2, G20SC-2
GC15S-2, GC18S-2, GC20SC-2
With G420E Tier LP Engine
G20E-3, G25E-3, G30E-3, G32E-3
GC20E-3, GC25E-3, GC30E-3, GC32E-3
with G424E Tier LP Engine
Daewoo G420E,G424E Tier LP Engine Lift Trucks Forklift Service Manuals Download
---
The history of Daewoo cars begins in the late 30s of the last century, when Korea was occupied by Japan. National Motor Vehicle Repair Company was established in Incheon
The production of Daewoo Novus trucks began at the end of 2005. In 2012, the Koreans carried out a restyling of the lineup. The Daewoo Novus family includes cars with seven wheel configurations: two-axle 4x2 and four-wheel drive 4x4, three-axle 6x2 and 6x4, as well as 6x6 army trucks, four-axle 8x4 and even five-axle 10x4. Full weight from 12 to 44 tons (without "five-axle"). Several versions of diesel engines with a capacity of 260 to 450 h.p are used. sec., several versions of the transmission with the number of gears in the boxes from 5 to 16. As you can see, a very wide range.
Together with Toyota
After the Korean War, on the basis of National Motor, Shinjin Motors began its activities, which organized the restoration of damaged American military vehicles. In the mid-60s, licensed production of Toyota cars began. In addition to passenger models and pickups, the Koreans have mastered the production of Hino trucks, which is part of the Toyota corporation. In particular, there was a model of a cabover three-axle Hino TC with a lifting capacity of 6.5 tons on the conveyor. 
Together with GM
Until 1996, all Daewoo vehicles were based on models developed by GM. Chevrolet 6,5t Cargo trucks were produced under license for the cabover Isuzu TDX50E, with a carrying capacity of 6.5 tons. The heavier Chevrolet 11t Cargo is nothing more than a licensed 11-ton Isuzu SRZ with a 12-liter V8 diesel. On the basis of licenses, Isuzu and GM mastered the production of Chevrolet 10.5t Dump dump trucks and GMC Tractor truck tractors - the export version of the GMC 9500 tractor. In 1982, the name of General Motors Korea was changed again, now to Daewoo Motor.
   In 1997-1998, the Asian financial crisis erupted, which caused a serious fever in South Korea. As a result, due to the depreciated currency, foreign investors started buying Korean companies. The economies of Japan, China, Vietnam and India suffered the least then. Daewoo Motor officially became owned by American General Motors in the fall of 2002, changing its name to GM Daewoo Auto & Technology Co. and becoming the third largest passenger car manufacturer in South Korea. In the same period, Daewoo Commercial Vehicle Co. was spun off from Daewoo Motor. Ltd. In 2004, Daewoo Commercial Vehicle merged with Tata Motors, India's largest car and commercial vehicle manufacturer. So India and Pakistan are one of the most important markets where Daewoo trucks are sold.
Together with Tata
Now the Daewoo Trucks brand is the Korean division of Tata-Daewoo. In the fall of 2013, Tata-Daewoo and the Russian car assembly plant "Avtotor" signed an agreement to assemble Tata-Daewoo Prima trucks in Kaliningrad. The first cars were supposed to go on sale in March 2014. However, this did not happen.