PSA 2.0 HDI
Diesel 2.0 HDI from the French concern PSA Peugeot Citroen is a very reliable unit, especially if it is from the first generation. Such engines were installed on Peugeot, Citroen, Suzuki, Ford and Fiat cars produced from 1999 to 2006. The most popular cars with this engine are: Peugeot 206, 306, 307, 406, Partner, Citroen C5 I, Berlingo, Xsara and Suzuki Vitara. The French 8-valve diesel engine easily runs more than 500 thousand km, does not require complex maintenance, but it is necessary to comply with the scheduled deadlines in any case. The power of the first units was 90 - 109 liters. sec., later the power increased - from 136 to 180 hp. These motors still do not cause complaints from car owners, especially if they are equipped with a Bosch fuel system, and not Siemens (their piezo injectors serve little and are poorly repaired).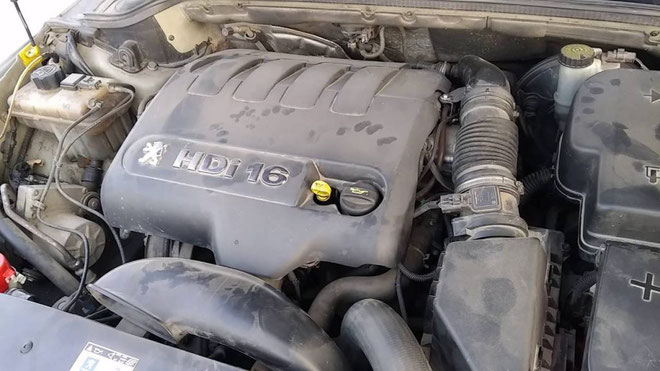 VOLVO 2.4 D
The Swedes also have a very reliable engine. So the carmaker Volvo, which is known for the development of a whole series of successful gasoline engines, back in 2001 released an excellent 2.4 D diesel engine with five cylinders. Such units were installed on sedans, station wagons and crossovers, namely: S60, V60, S80, V70, XC70, XC90. The engine had a 10- or 20-valve timing (depending on the year of manufacture) and a turbocharging system. Versions from 130 to 205 hp are popular. - these engines (in case of regular maintenance) take care of 500-700 thousand km without any problems.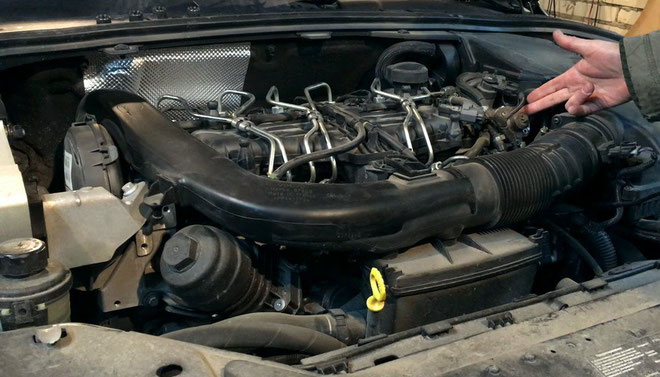 VAG 1.9 TDI
This diesel from the VAG group cannot be ignored. Its modifications have been available for over 20 years (with some changes). Installed 1.9 TDI on various models of Seat (Leon, Toledo, Ibiza, Alhambra), Audi (A3, A4, A6), Skoda (Octavia), Volkswagen (Cuddy, Golf, Passat, Sharan) and some others. The engine is famous for its reliability, but this is true only if the owner uses high-quality fuel and oil, and the maintenance frequency is reduced from 15 to 10 thousand km. It is also advisable to monitor the N75 boost control valve, this is its weak point. Despite some breakdowns in certain modifications, this motor is quite capable of moving 400 thousand km away.
BMW M57
Diesels of the M57 series from the Bavarian automaker also earned a lot of good reviews from car owners. Inline engines had 6 cylinders each, their power, depending on the modification, ranged from 201 to 286 hp. with. Such diesel engines were produced from 1998 to 2008 and were installed on most BMW models, from the 3rd to the 7th series: E39, E46, E90, E60, E83, E53, E70, as well as Range Rover L322. Some modifications of the M57 diesel engine have medium-sized breakdowns, but in general it is capable of moving 400 - 500 thousand km.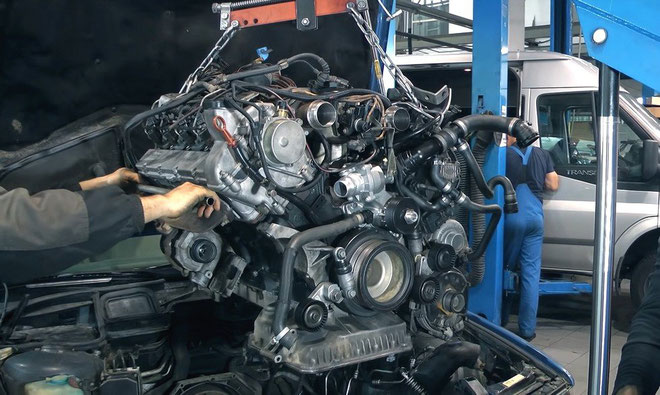 HONDA 2.2 i-CTDi
This diesel has such a good reputation that it is impossible to buy a car equipped with it for cheap, even if we are talking about a car with high mileage. However, all the same, there are some minor flaws in this motor. So, if you live in the northern region, then heating the fuel may not cope with temperatures from -15 and below. The resource of the Honda 2.2 i-CTDi engine is estimated at 350 thousand km. Such a motor was installed on the Accord 7, Civic 8, CR-V of the second and third generations.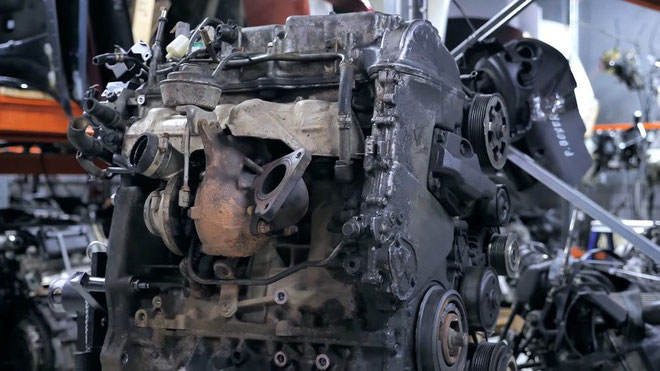 TOYOTA 1HD
The 4.2-liter Toyota 1HD engine, which was installed on the J80 and J100 Land Cruiser, is classified as a long-lived veteran, both in terms of mileage (usually at least 600 thousand km) and production time (from 1990 to 2007). However, if you treat it carelessly, relying on its reliability, do not perform regular maintenance, then this will cause various breakdowns. It is worth paying attention to the gas distribution mechanism and regularly checking the valve clearances of the diesel engine.
OPEL 1.7 CDTI
Diesel 1.7 CDTI, although budgetary, but very hardy. It was developed in conjunction with Isuzu and GM, and was installed on the Opel Astra H, J and Zafira B. Over the years of production, there were many modifications of this engine and types of fuel systems for them. The more complex they are, the greater the likelihood of breakdowns, but, as a rule, these engines cover 400 thousand km without problems. run without any significant repairs.
FIAT 2.4 JTD
Italian automotive products are generally not expected to be reliable, but the 2.4 JTD turbo diesel engine is a pleasant exception to this rule. They installed such a unit on many Fiat models, as well as Alfa Romeo and Lancia. It has 5 cylinders and a Common Rail system. Distinctive qualities are economy and good traction. The version with 20 valves sometimes requires the removal of the exhaust manifold - due to the breakage of the stud, an exhaust gas breakthrough occurs. Over the years, questions will appear about the EGR system, and after 250,000 km, the turbine may need to be repaired. At the same time, the iron itself may well withstand 500, or even 700 thousand km of run.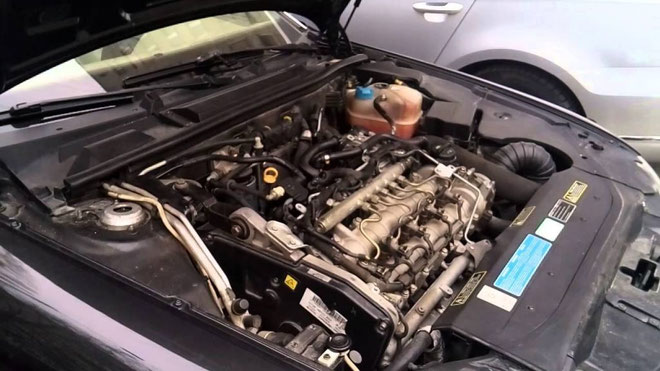 HYUNDAI / KIA 1.6 CRDi (D4FB)
Korean diesel engine 1.6 CRDi with a capacity of 90 to 136 hp. with. can also be classified as the best. Its production started in 2006, the engine was widely used in Kia and Hyundai models, which were made for the European market. There is such a motor on Hyundai Elantra 4, Elantra 6, Accent RB, i20, i30, ix20, Kia Ceed, Cerato and Soul. Distinguished by simplicity of design, this engine came out unpretentious and reliable, however, quite demanding on the quality of fuel. And in the first years of production, its weak point was the turbine, which often suffered from oil starvation. But "childhood diseases" have been successfully cured and at present only the boost sensor and the fuel pressure regulator can cause complaints. But in general, the resource of such an engine is at least 300 thousand km.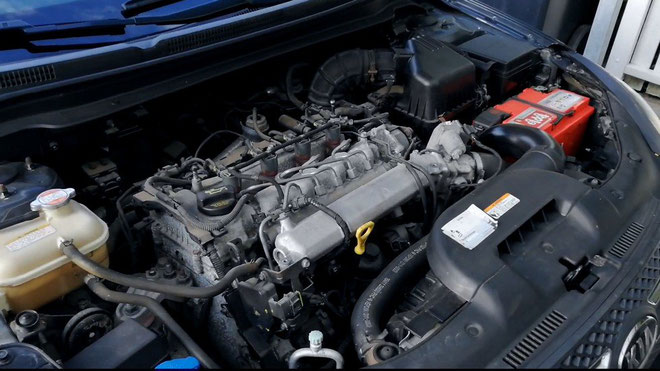 MERCEDES-BENZ 3.0 CDI (OM642)
The three-liter diesel "six" ОМ642 from Mercedes-Benz is the successor of the successful million-strong engines. She had many modifications and power options, hiding under the indexes 280, 300, 320 and 350 CDI. Installed on Mercedes, Chrysler, Dodge and Jeep since 2005. In terms of iron, it is traditionally strong. And in order to avoid problems with the particulate filter, you must fill up with high-quality fuel and use engine oil with the appropriate tolerance. The only puncture was the exhaust manifold. When heated, in the places of its welding, small particles can break off and fall into the turbine, which leads to its failure.